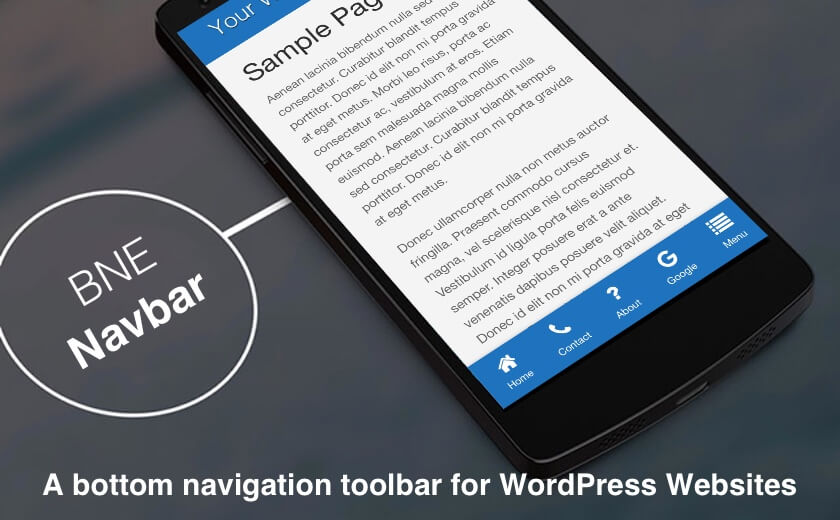 Setting up an interactive toolbar on your WordPress website couldn't be easier. If turning your site into a Progressive Web App is out of the question, then why not mimic one. We have just the WordPress plugin to do that for you called BNE Navbar.
The Navbar adds a fully custom row of buttons or links to the bottom of your website and can be set to only display on a mobile, tablet, desktop device or a combination of the three. Each button can link to a page, or open a hidden custom menu. Developers can even extend the functionality by adding custom content.
Use it as a Mobile Menu
Does your theme not provide a mobile menu, or perhaps may no longer work? BNE Navbar can fill the needs for your mobile website. Quickly setup your most important links and then include a final nav button that opens a custom menu that is always visible to the user no matter where they have scrolled within the page.
Call To Action to the Rescue!
Have an important SEO campaign running? Need an easy way for users to call you? With BNE Navbar, you can set a single nav button or many and set the button link to a telephone number.
There are many uses for a fixed menu or toolbar for your website. Help guide your users to the most important areas of your website with BNE Navbar.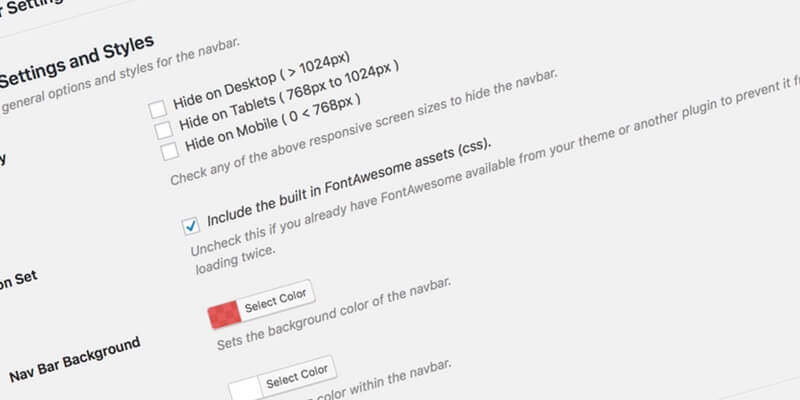 Simple Menu Settings
The options page allows you to set the navbar styles and number of buttons to include. In addition, you can control when the navbar displays based on the traditions screen sizes – mobile, tablet and or desktop. Each button in the navbar can link to any URL, or open a custom menu.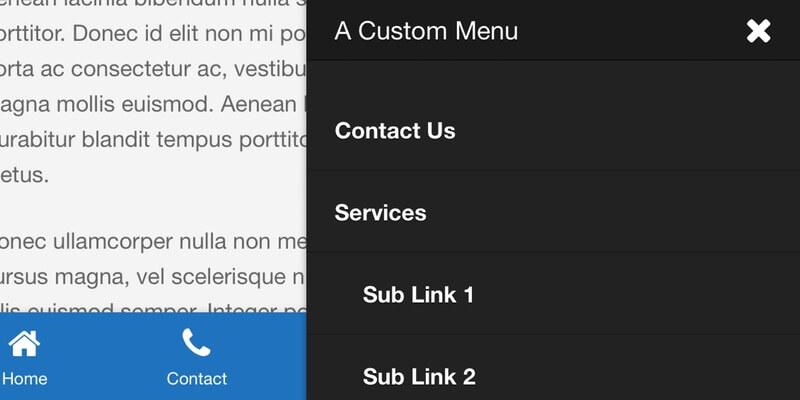 Custom Menus
Each nav button can link to a page or a hidden custom menu. You can completely use this as your website's mobile navigation system.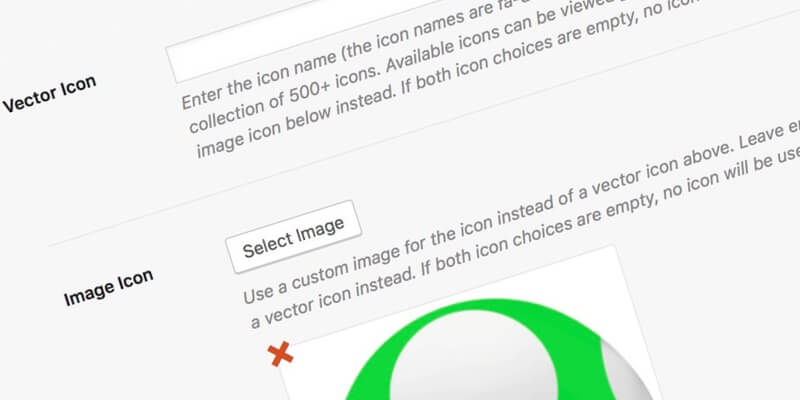 Per Nav button customizations
Each nav button can be customized with a unique icon/image, title, and link either to an external or internal page, or open a hidden custom menu. No limit to the number of buttons you need to display. Choose over 600 beautiful vector icons from Front Awesome or upload your own image instead.
View the demos and learn more about BNE Navbar here.