BNE Navbar is a premium mobile menu and toolbar plugin for WordPress. Designed with mobile phones and tablets in mind, it is quick, reactive and super comfortable to use.
Featuring quickly-accessible call-to-action buttons, custom vector icons, as well as a hidden off canvas menu, BNE Navbar can serve as a complete mobile navigation solution on any WordPress theme.
Furthermore, BNE Navbar is tremendously customizable. With just a few clicks you can change the color of navbar, icons and titles, set button links to any URL, and have multiple menus, all through the WordPress admin. To sum up, you can make it essentially unrecognizable from its default appearance.
GPL License: Unlimited domains/installs, plugin updates, product support
Requirements: PHP v5.6+ & WordPress v5.2+
Browser Support: The current and previous version of all major browsers.
Version: 1.3.5 (Changelog / Support Docs)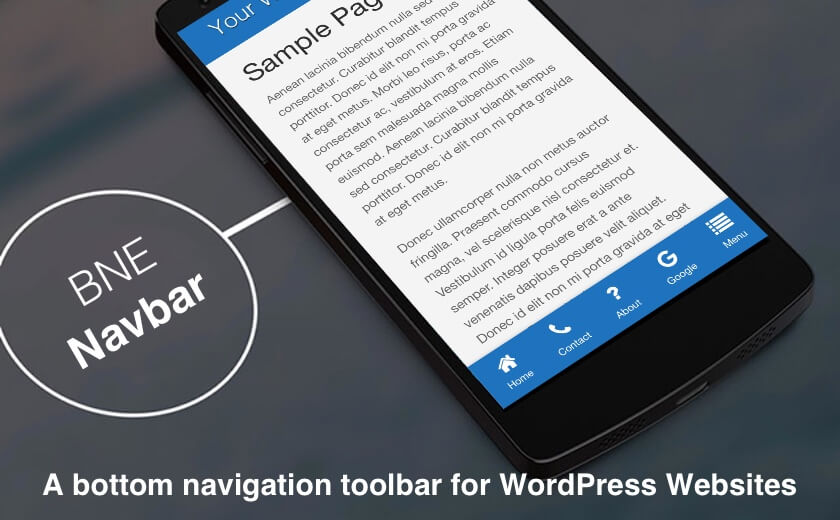 Transform your mobile website with "App" features
BNE Panels makes it easy to add quick links to your website that floats on the bottom of the screen.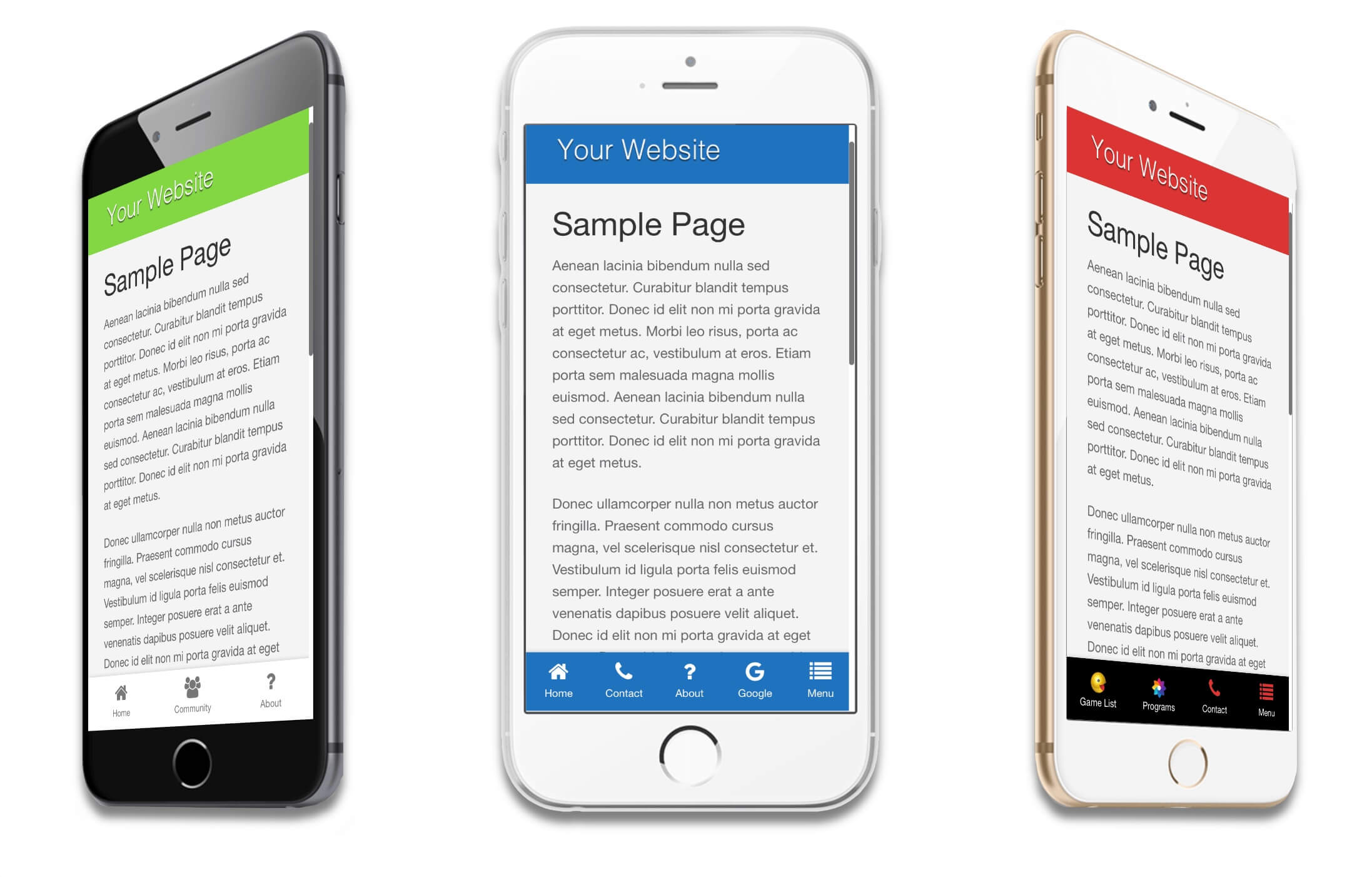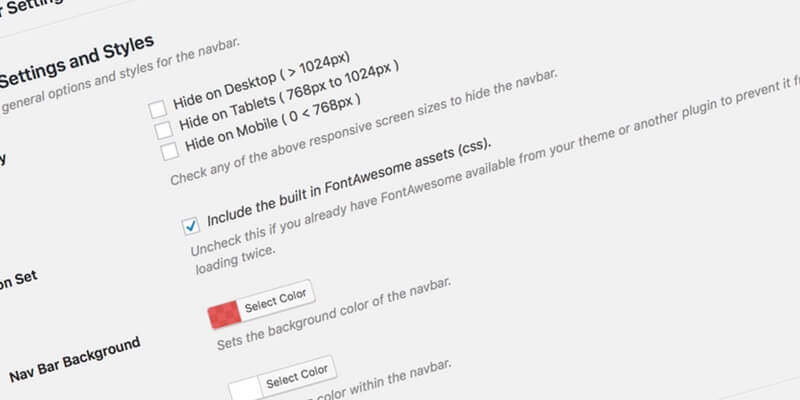 Simple Menu Settings
The options page allows you to set the navbar styles and number of buttons to include. In addition, you can control when the navbar displays based on the traditions screen sizes – mobile, tablet and or desktop. Each button in the navbar can link to any URL, or open a custom menu.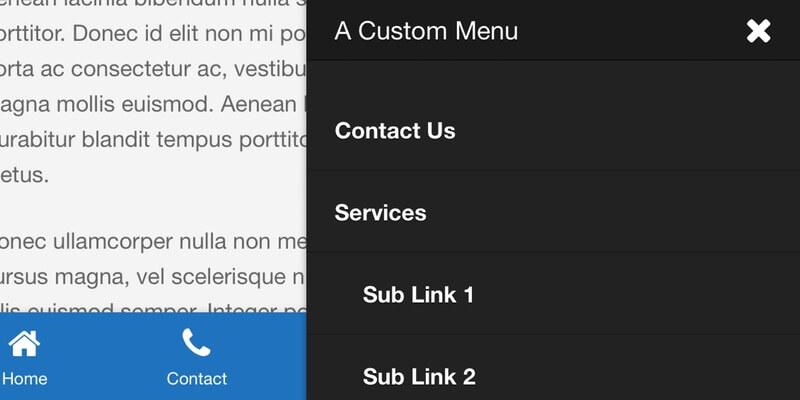 Custom Menu Support
Each nav button can link to a page or a hidden custom menu. You can completely use this as your website's mobile navigation system.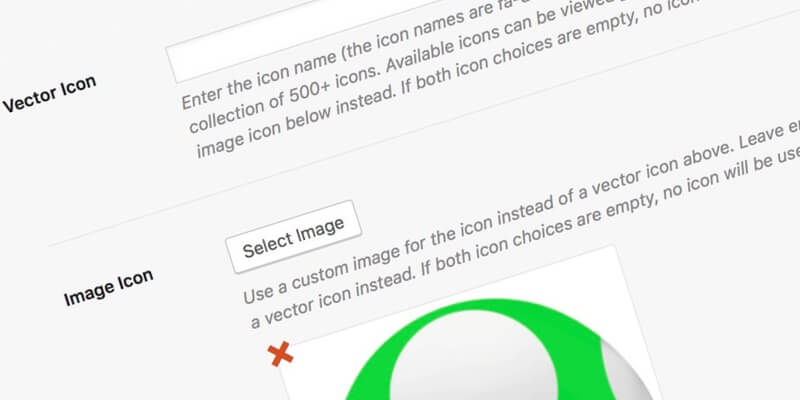 Per Nav Button Customizations
Each nav button can be customized with a unique icon/image, title, and link either to an external or internal page, or open a hidden custom menu. No limit to the number of buttons you need to display. Choose over 600 beautiful vector icons from Front Awesome or upload your own image instead.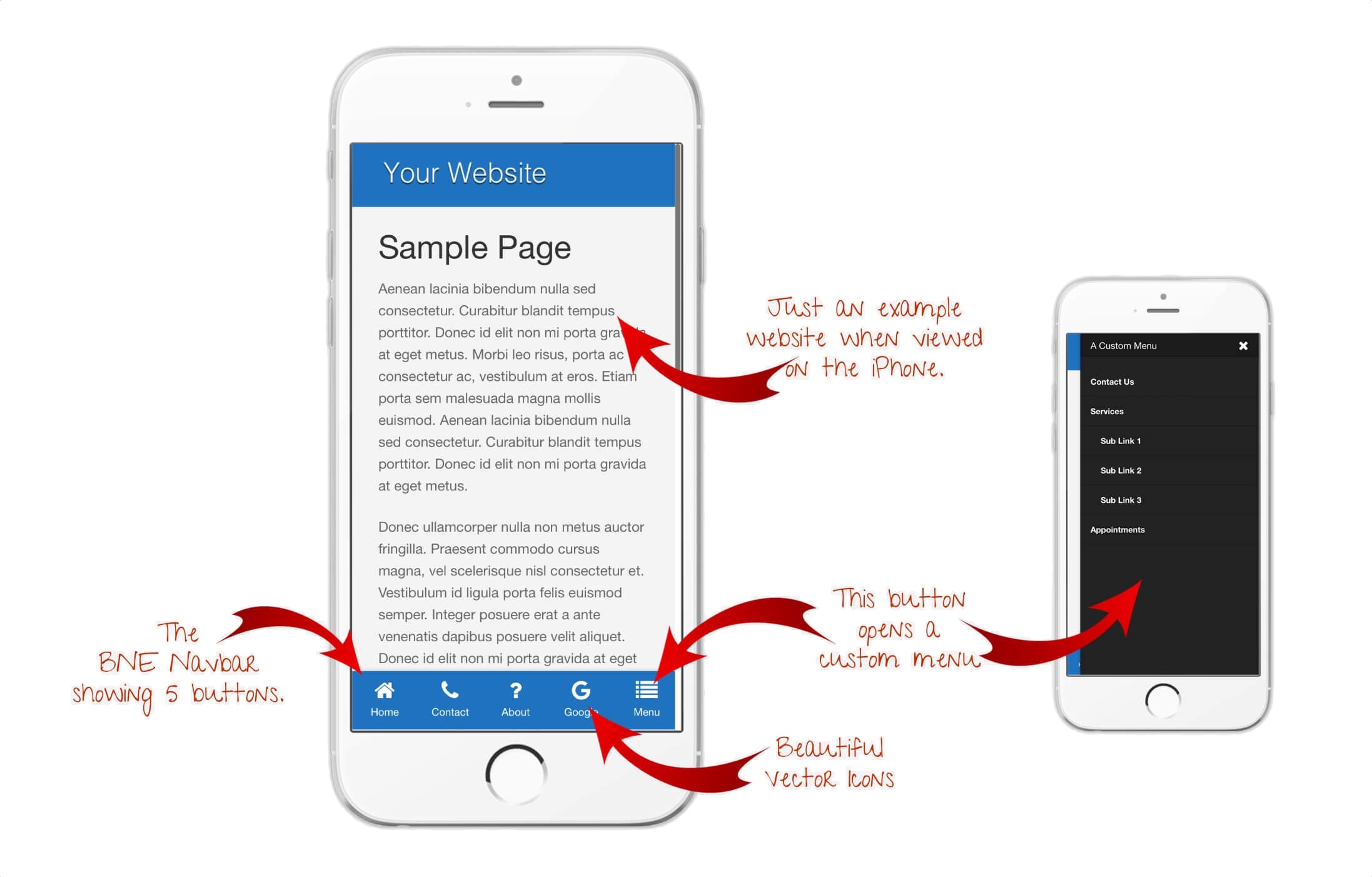 – And –
Developer friendly, Automatic Updates & Fast Support
Customers Love Our Products!
Not ready yet to buy Navbar ? Reach out to us for any pre-sale questions.