Add hidden off-canvas content to your website that can be shown using the built in browser edge buttons, or from any element on your page or menu.
The possibilities are endless! With Panels at the helm, incorporate advanced content areas with other plugins and your theme providing additional user ability options and information. Need to show secret content only for logged in users we have you covered. Need to add a call to action button that goes to another page, we have that covered too.
GPL License: Unlimited domains/installs, plugin updates, product support
Requirements: PHP v5.6+ & WordPress v5.2+
Version: 1.1.3 (Changelog / Support Docs)
Browser Support: The current and previous version of all major browsers.
Product Note: Panels is the successor to BNE Flyouts. Panels take everything that Flyouts provided but re-organized with optimized code, new options, and better performance.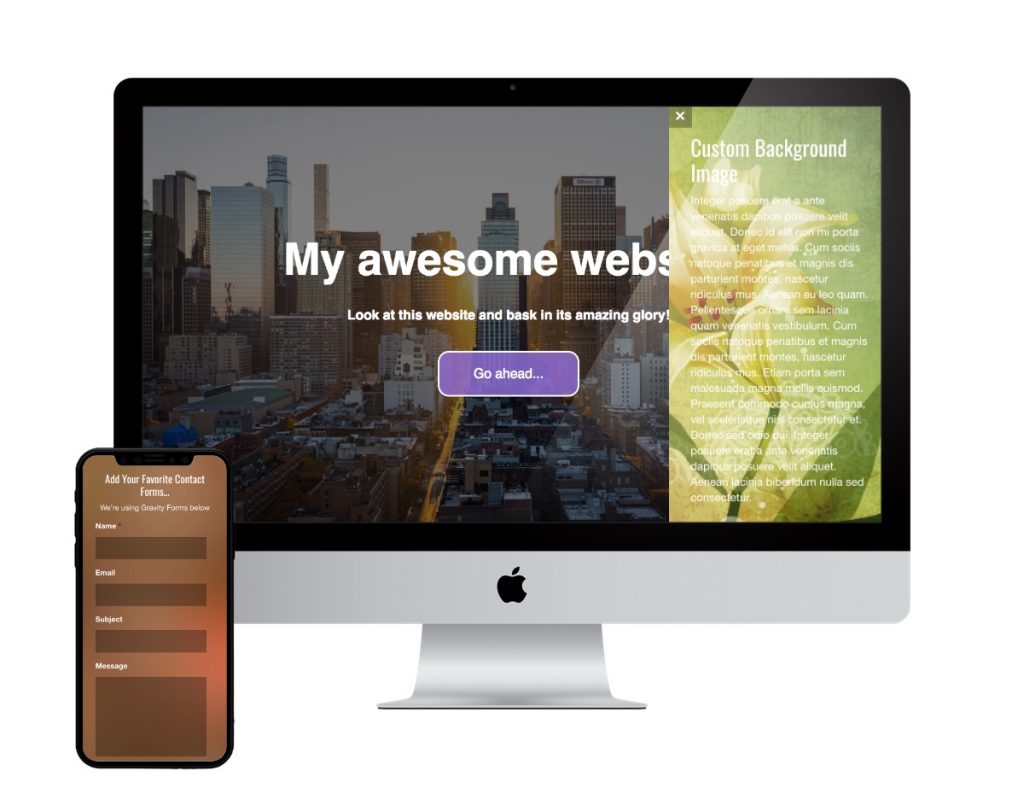 A Highly customizable Hidden Content Areas for WordPress
Panels (formerly Flyouts) makes it easy to display call to action content from your theme or other plugins. A whole website could be built with just this plugin.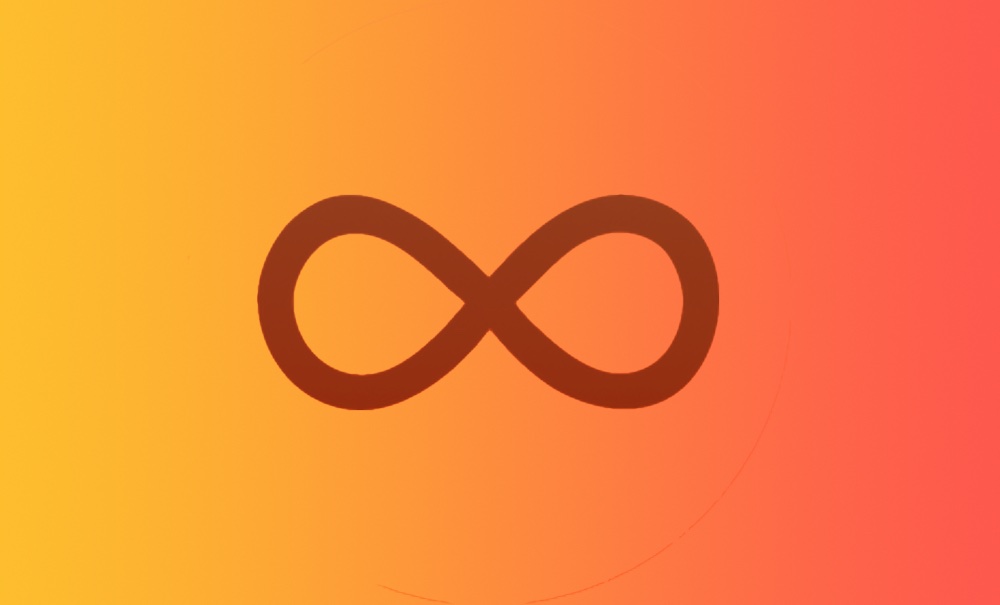 Unlimited Panels from Any Side
Triggers and Panels can be placed on all four sides of the browser window. You can create as many as you want. The Triggers, floating buttons and images, can be hidden based on screen size or not shown at all.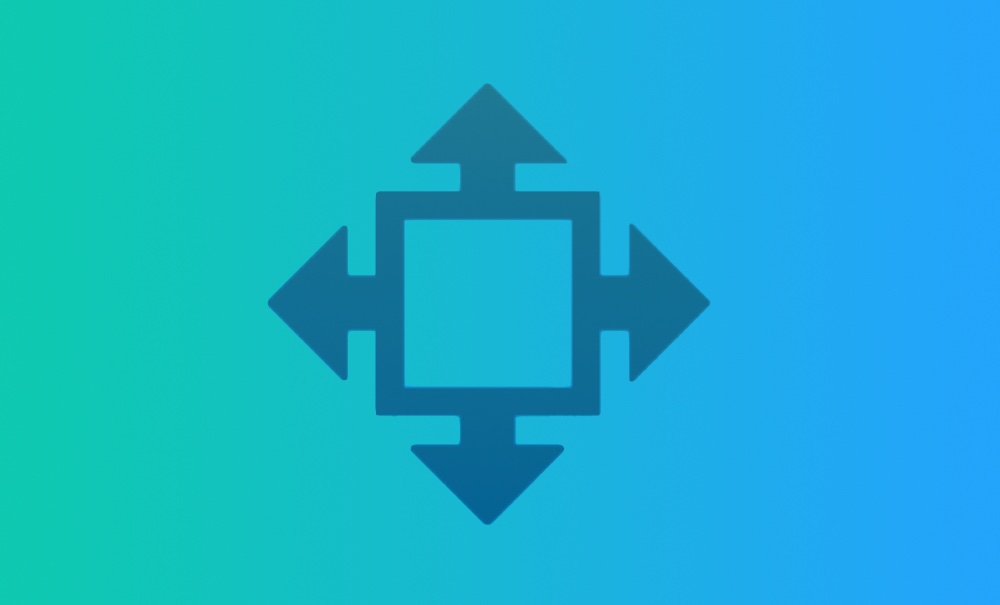 Panels works on Mobile and Desktop
Works great on desktop and mobile screens. Selectively hide/show a Panel based on screen size.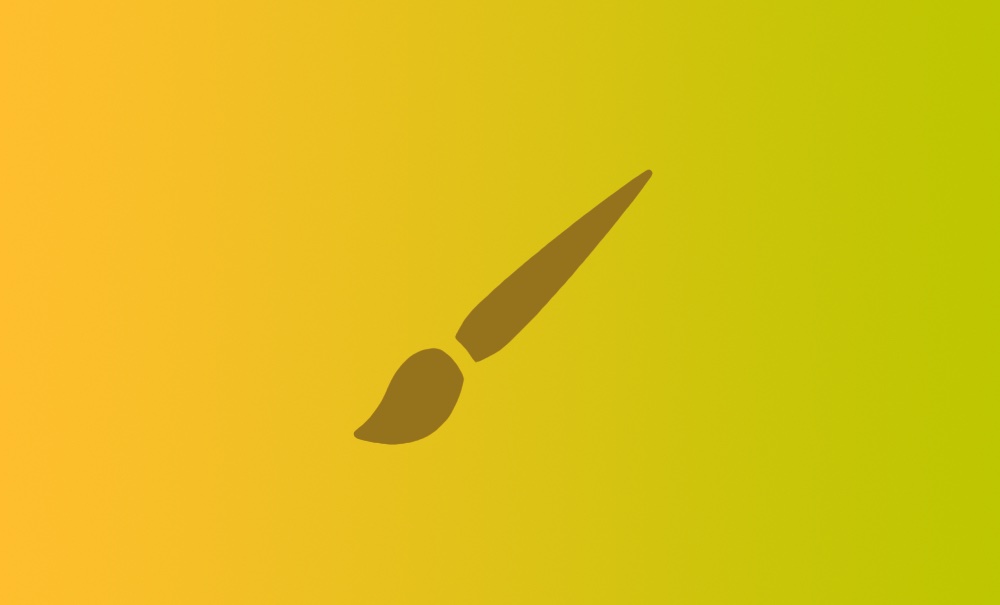 Each panel can be sized and styled individually
Bring a new design and style to each Panel with custom background images, colors, and content.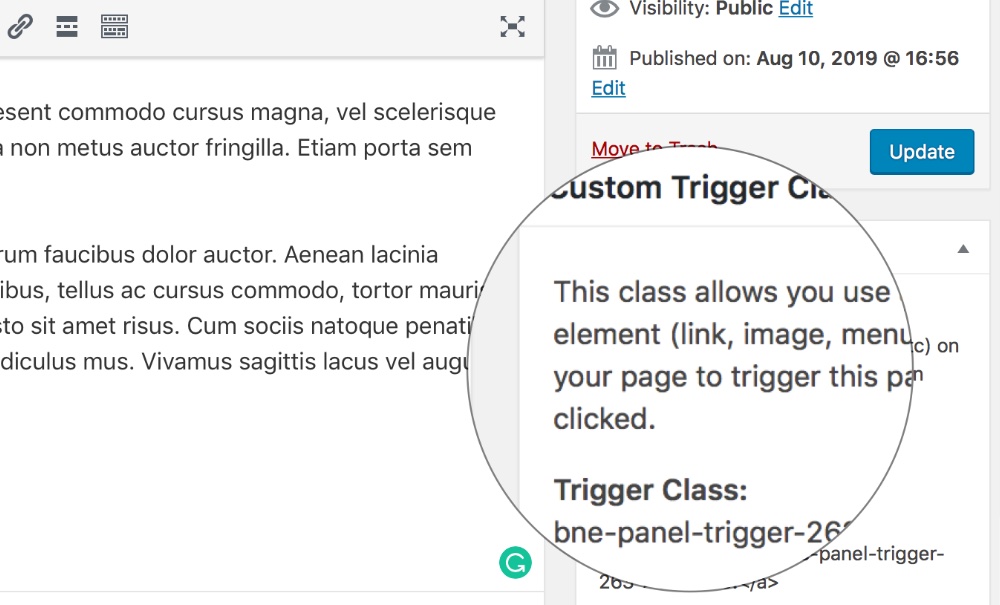 Use Any Page Element
Each Panel has a unique classname allowing you to turn any element on your website as a trigger. This could be a mobile nav button, image, theme button or link, or even a menu item. All you need to do is include the classname on your element.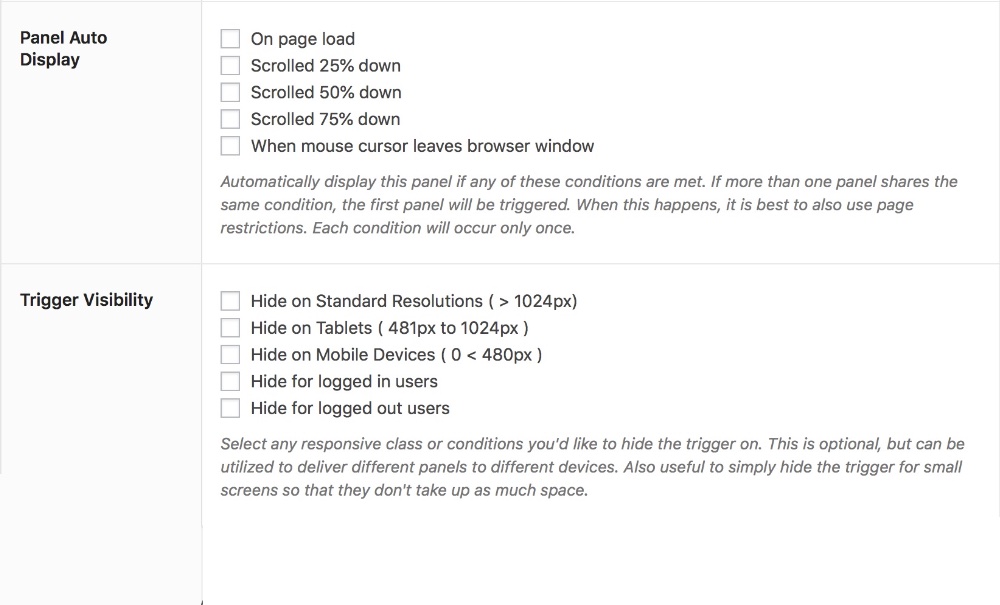 Visibility & Conditional Options
Hide Triggers based on screen size, or conditional open a Panel when a user scrolls down the page, leaves the browser, or when the page loads.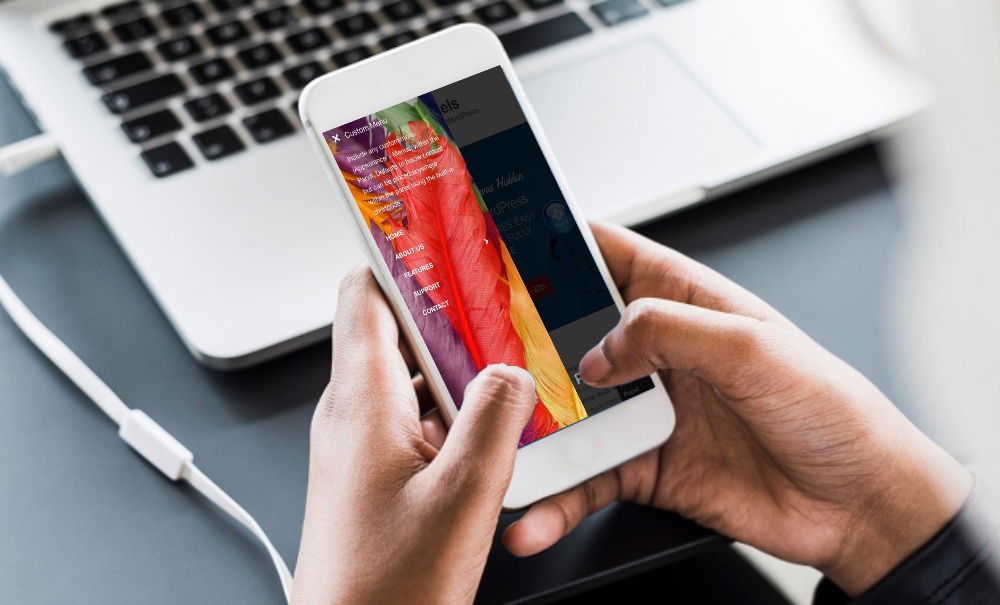 Replace Your Mobile Menu
Add additional menus to your mobile website or content landing pages quickly.
– And –
Developer friendly, Automatic Updates, Fast Support, and translation ready.
Customers Love Our Products!
Not ready yet to buy Panels (formerly Flyouts) ? Reach out to us for any pre-sale questions.