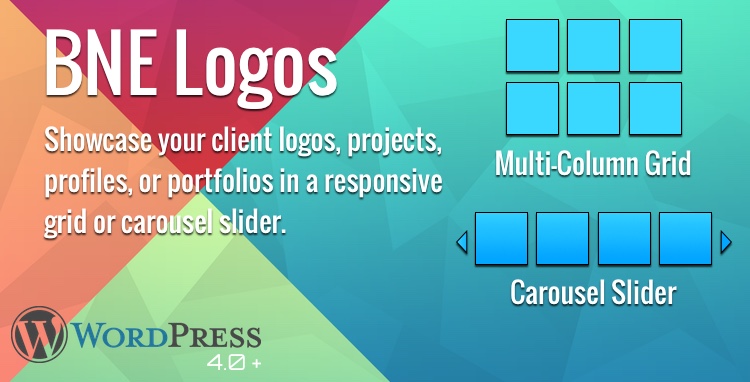 We've been busy! Available today is a new WordPress plugin called Logos. Logos is a powerful and responsive WordPress plugin that provides an easy and intuitive way to display showcase clients, companies, profiles, projects, and portfolios. Display the logos using a grid or carousel slider including the option to display a single logo within your content.
Logos includes some great features!
Grid Display
Logos can be displayed in a beautiful grid with multiple columns, titles, and an option to have the logos grayscale until hovered. The grid is completely responsive and will reduce as the screen gets smaller making it easy to still view your logo showcase.
Slider Display
Need to display many logos in a single area? No problem, use the built in carousel slider. Same options as the grid, show up to 6 columns and includes left and right arrows and button pagination on the bottom. The slider can also rotate continuously without any interaction. Simple and Easy!
Display Within Content
Easily wrap your page content around a logo or group of logos. Each logo includes a unique ID making it easy to embed around your content.