WordPress Testimonials (Pro)
BNE Testimonials PRO is a WordPress testimonial plugin that adds an easy to use post type to display testimonials anywhere on your website. Use featured images to display your reviewer's photo or perhaps a company logo, default visual editor to craft your reviews however you like, and 2 additional custom fields that provide a tagline, such as their company name, and a website URL.
Display your Testimonials in 3 different ways
List – The list view will display your testimonials in a 1 column traditional list must like you would find a blog archives page.
Slider – Powered by Flexslider, display your testimonials in an elegant fading or sliding slideshow. Set the navigation controls, hide or show the featured image, slide animation all from the available shortcode options.
Masonry Grid – New display added just for our PRO version. Display your testimonials in either 1, 2, 3 or 4 columns using a Masonry / Pinterest style grid. Columns will automatically resize down based on the available screen size.
Have Users Submit Testimonials
BNE Testimonials PRO also comes packed with a front-end submission form that allows viewers to send in their own review for your approval. The form includes (name, message, photo, category, tagline and website fields. When the form is filled out, the site admin will be notified via email (or any email if set via the shortcode). In addition, a notifier will display on the backend on the admin menu showing that you have pending testimonials ready for your approval.
Product Details
WordPress Testimonials (Pro)
Live Demo
Buy Now -

$15.00
Current Version: 1.8.3
Requirements: WordPress v3.8+, PHP 5.3+
Browser Support: Safari, Firefox, Chrome, IE8+
Changelog: View
Standard License: Unlimited domains - for personal and/or commercial.
Features
All of our products include handcrafted features to help you get the job done!
Ongoing Updates
Stay at the cutting edge with continued updates to all of our products automatically from the WP Dashboard.
Browser Compatibility
Compatible with all current and modern versions of popular web browsers - Safari, Firefox, Chrome, IE8+
Support & Documentation
We strive to help when ever we can. If you run into an issue with any of our products, please contact us and we will do our best to assist. All of our themes and plugins include access to online documentation or provided pdf.
Developer Friendly
Need to extend? We have you covered. All our themes and plugins include plenty of hooks & filters to allow you to customize it further to best meet your website or personal needs.
Clean Code Standards
Built using the latest standards. No mess and well commented. Clean code equals a fast site.
Responsive Mobile-Friendly
Fully responsive design that adapts to your browser size for desktop and mobile browsing.
Additional Features
Extra - Only in the Pro Version!
New 3rd view, Masonry Grid
Front-end testimonial submission with admin email notification.
Pagination for List and Masonry Grid views.
Automatic Updates to new versions.
Numerous filters available for developers.
Priority Support
Frequently Asked Questions
Where is the help documentation?
After uploading and activating BNE Testimonials Pro, you will find a new admin menu called "Testimonials", within that there will be a Help page.
How do I upgrade from the "Free" version to the "Pro"?
If you're coming from using the free version then all you need to do is follow these steps:
First, de-activate the free version. You can leave it installed on your site, but it needs to be de-activated before you activate the pro version. These are two separate plugins but both use the same function names. So if you try to activate both at the same time, you'll receive a PHP error. Don't worry, all of your existing testimonials will still be available.
Upload the zip file using the default WP plugin installer on your website or manually upload the unzipped folder to your plugins directory on your server using an FTP application. Your email receipt should include a download link or you can re-download it from your account at anytime.
Once installed, activate BNE Testimonials Pro. Check out the help page within the plugin for additional resources and review the online demo for developers to hack away at the plugin.
What are the Basic WordPress Requirements?
You must be running WordPress 4.0+, and PHP 5.3+
What size are the testimonial featured images?
By default, the crop size used is "thumbnail" which is defined on your site from Settings > Media. Usually this will be 150x150 but may be different depending on your website or theme. On the font side, the image will be reduced using CSS to 100x100 to better fit the testimonial format.
Latest Reviews
I am an early user of this plugin and I am still very satisfied with it :) I love the random algorythm, the touch or keyboard navigation...Customization can be a bit tricky but the developer helps me on thtat :) Thank you for your plugin !
Works just as advertised. Easy to set up and plenty of options. I might upgrade to pro version.
mrebel
Best WP Testimonial Plugin
I looked at every free and paid WP testimonial plugin. This is the most flexible and easiest to use.
I started with this free version and quickly upgraded to Pro. The free plugin is great, but I'm really glad we invested just a couple of bucks to upgrade. You can show more testimonials and have more display options.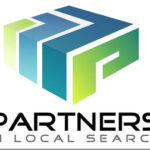 PartnersSanDiego
AWESOME PLUGIN
I have used this plugin on all my sites. Clients love it. It is super easy to setup and works with every theme. This is hands down the best plugin for testimonials.
What Are you Waiting For?
Purchase, WordPress Testimonials (Pro), and grow your website!
Other WordPress Plugins You May Like